Designing, creating and developing easy-to-use AGV/AMRs is one of our main purposes.
Kivnon is a company that designs and manufactures automated guided vehicles (AGVs) for use in a variety of industries. In terms of making our AGVs easy-to-use we have made significant efforts to create intuitive and helpful interfaces for our mobile robots.
Our AGVs can be facile implemented using programming tools that require little to no coding expertise.In fact, the technicians will just have a little formation to learn how our AGVs work.
Our system is so easy and good to adapt and implement.
This makes it painless for operators to quickly and efficiently set up and program the AGVs or robots to perform specific tasks.
"We trained before starting this new project and the truth is that the training was so well done, the operation of the mobile robots is simple. In a week that we were testing them, we noticed the improvement in every way" Ester María Méndez Tunez, warehouse coordinator in Desigual Viladecans.
Kivnon has also developed a range of tools for monitoring and controlling their AGVs and mobile robots.
Their software includes a user-oriented interface that displays real-time information about the status and location of the vehicles, making the decision making easier for our partners because they can control the whole process.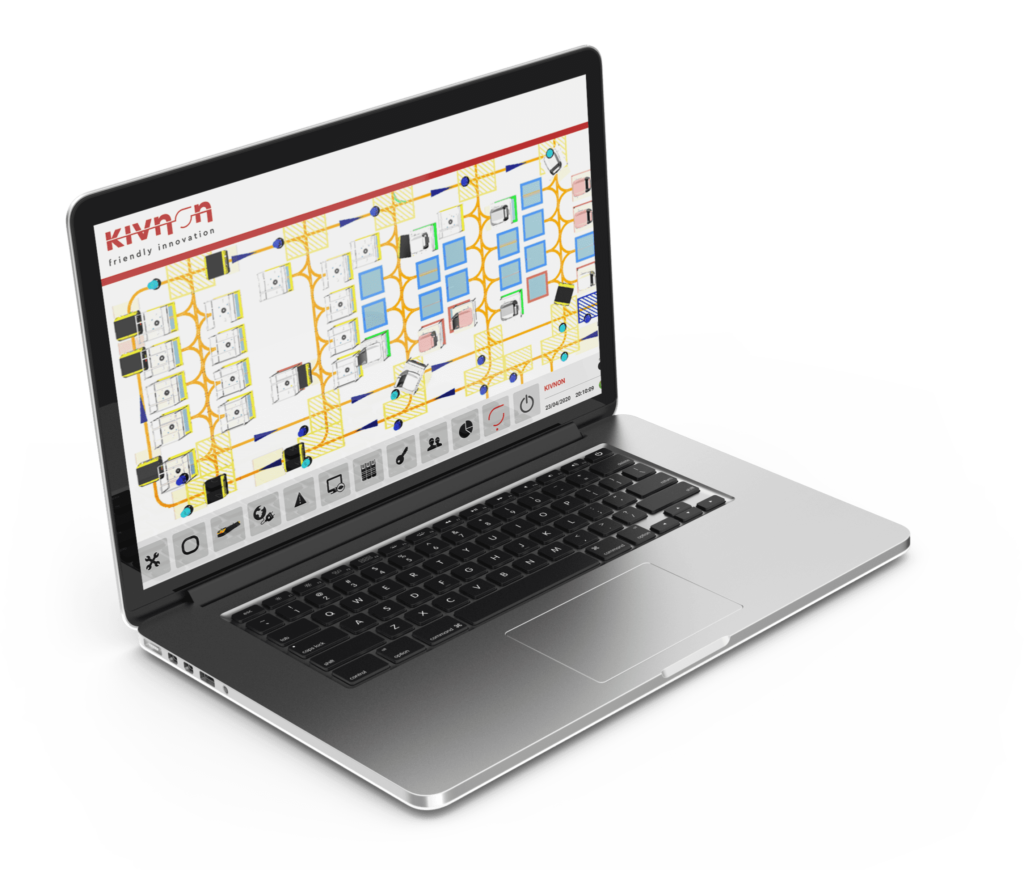 Fleet managers allow the managing and optimitzation of production according to their status and plant and demand priorities.
Our clients also count with total freedom to use the tools for adjusting parameters or adjust the actions of the tags based on their production needs or demands issues, with our Flex Tag App.
Customers can make this changes themselves, but they can also count with our SAT team support, that will help them whenever they may need it.
Ask us for more information about that or any other interest you may have about us!