We support our customers as they adapt to Industry 4.0, offering them innovative, customized solutions in mobile robotics.
Over a decade of growth together
Kivnon is an international company dedicated to mobile robotics with its head office in Barcelona (Spain). Since it was initially founded as a family-owned business in 2009, it has been offering customers innovative, highly technological solutions for the implementation of automated guided vehicle (AGVs/AMRs) systems. Our comprehensive projects in mobile robotics include the design, prototyping and manufacture of AGVs/AMRs, their installation and launch, as well as technical assistance and customer service.
With exports to more than 17 countries around the world, Kivnon's success has culminated in an expansion process in Europe, North America and South America with the opening of our own strategically located subsidiaries that will provide support to our local customers.
Shared by the whole team, Kivnon's corporate values are the pillars that define each of our actions: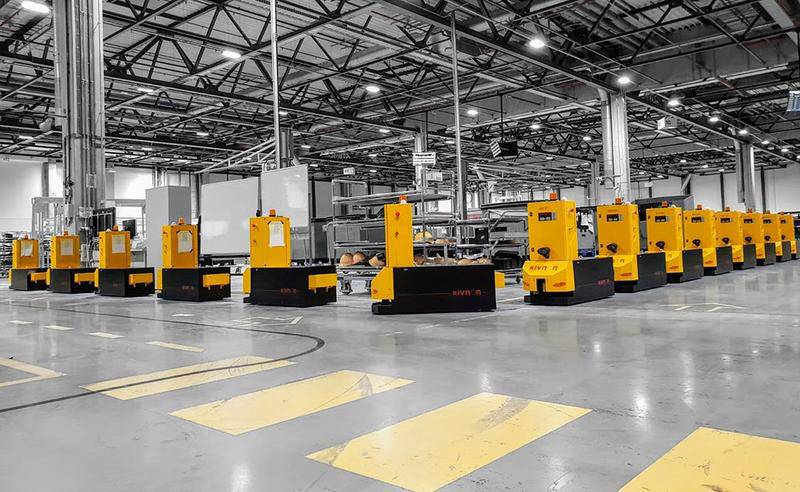 Our commitment to technological innovation has led to us designing flexible mobile robotics solutions aimed at achieving efficient automation of production processes and an improvement in internal logistics within Industry 4.0.At Kivnon, we use the latest technology to design AGVs/AMRs that understand and adapt to each user's requirements because work needs to be increasingly comfortable and efficient. Our aim is to offer highly innovative, intuitive products that become reliable, safe, and easy-to-use working partners.
Technological innovation and customer service are a part of Kivnon's DNA. In this vein, our R&D Department works constantly to develop new technologies that provide a response to society's current and future challenges.
100% Kivnon Experience.
Would you like to work with us?
A great vision can never be achieved without great people
KIVNON is an international engineering company dedicated to industrial automation
SEE FULL VACANCY
KIVNON is an international engineering company dedicated to industrial automation
SEE FULL VACANCY
KIVNON is an international engineering company dedicated to industrial automation
SEE FULL VACANCY