We design AGVs/AMRs with you in mind
Kivnon LAB is at the heart of the company's technological innovation. We have our own, highly qualified R&D Department that is prepared to develop products and applications using the latest technology adapted to the demands of Industry 4.0.
Kivnon LAB's main aim is to help our customers' ideas take shape and turn their internal logistics processes into smart, efficient, and connected systems. Consequently, our team of engineers works constantly to design innovative, unique AGVs/AMRs that offer solutions to any need that arises.
AGV Kivnon Industrial Cobot
The AGV/AMR Kivnon Industrial Cobot is designed to work as an assistant to the operator and to perform multiple tasks across different sectors. This mobile robot is perfect for carrying out selection, transport or assembly tasks for light pieces weighing up to 10kg.
Safety:
It doesn't require protection barriers. Thanks to its safety sensors, it can detect obstacles and reduce its speed or stop.
Flexibility:
It's capable of working in changing environments, adapting to the company's requirements at any given time.
Usability:
Easy to use and can be configured by anybody, with no need for extensive programming knowledge.
Mobility:
The robotic arm can be used to automate diverse processes at different workstations.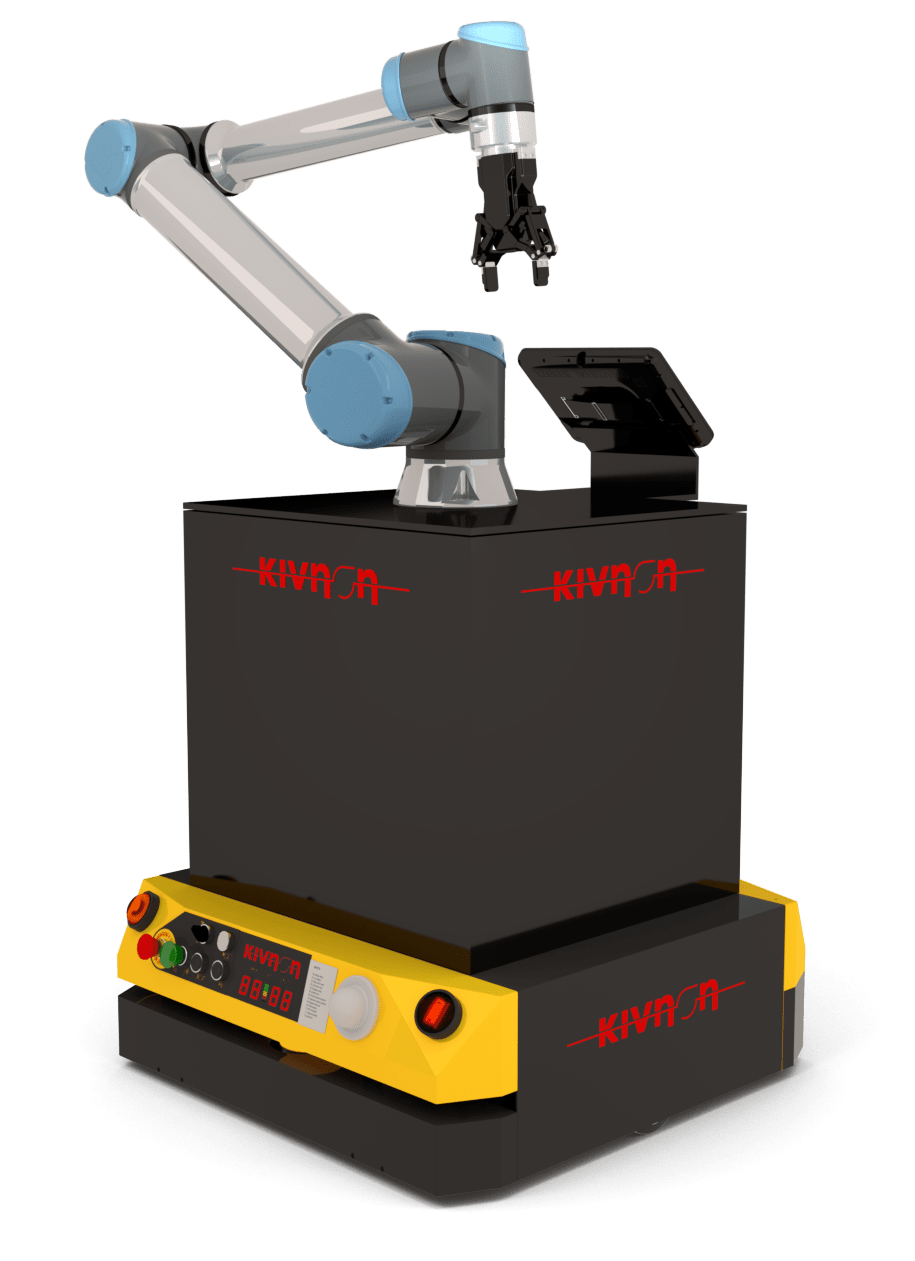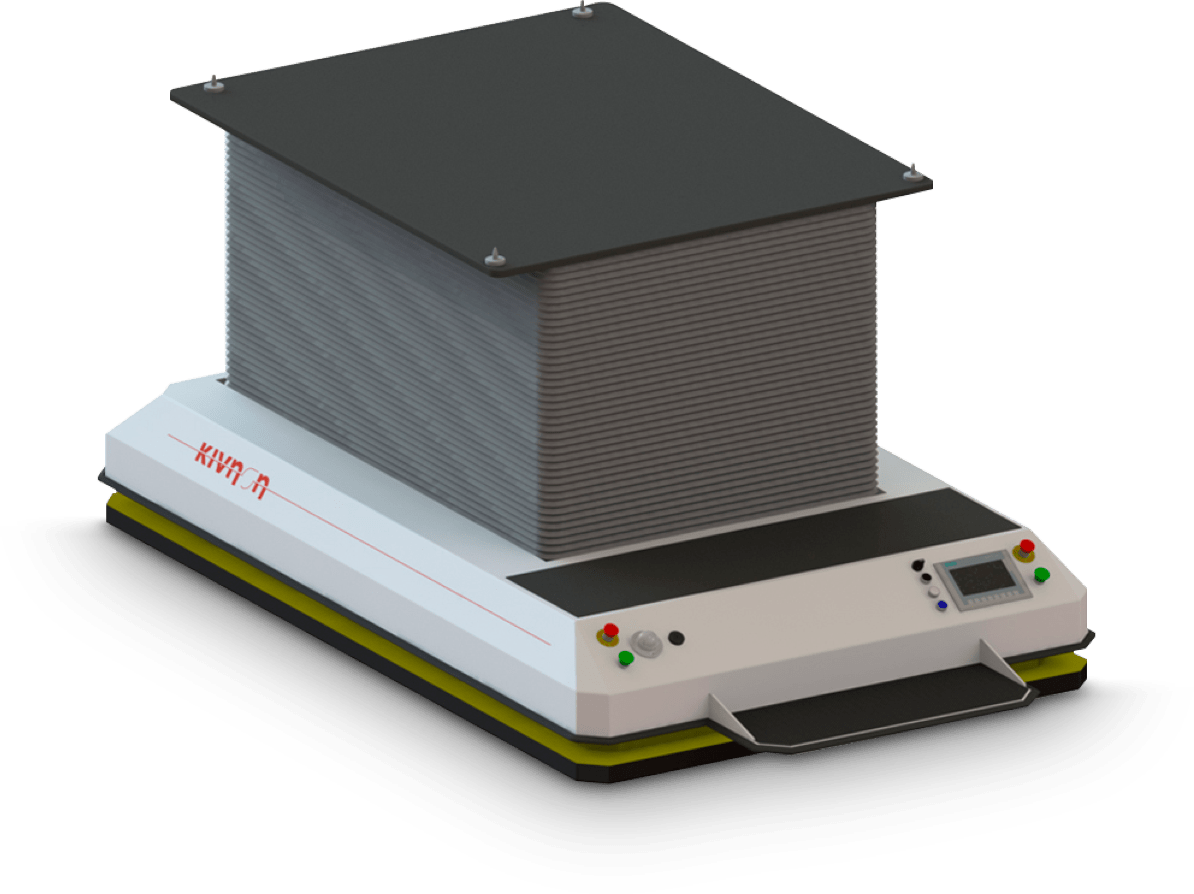 The ideal solution for an assembly line
The AGV/AMR Kivnon Platform possesses the perfect characteristics to adapt assembly lines to Industry 4.0. Its size can be adjusted to suit each customer's requirements and products.
Great flexibility on a production line (assembly)
Enables work at an ergonomic height
Option of omnidirectional movement
Allows assembly line routes to be quickly extended or changed
AGV Kivnon Collaborative Robot
The alliance changing the future
The talent of our Kivnon LAB and ABB's Innovation Department has resulted in the birth of the AGV/AMR Kivnon Collaborative Robot, which is an AGV/AMR that will change the working procedure in any type of industry forever.
Complete flexibility :
It works simultaneously with several workstations, moving quickly to the station where it has work pending.
Maximum cost reduction :
As it can perform an astonishing number of different tasks simultaneously, it never stops.
Easy to maintain
Despite being a highly complex robot, it is extremely simple to maintain.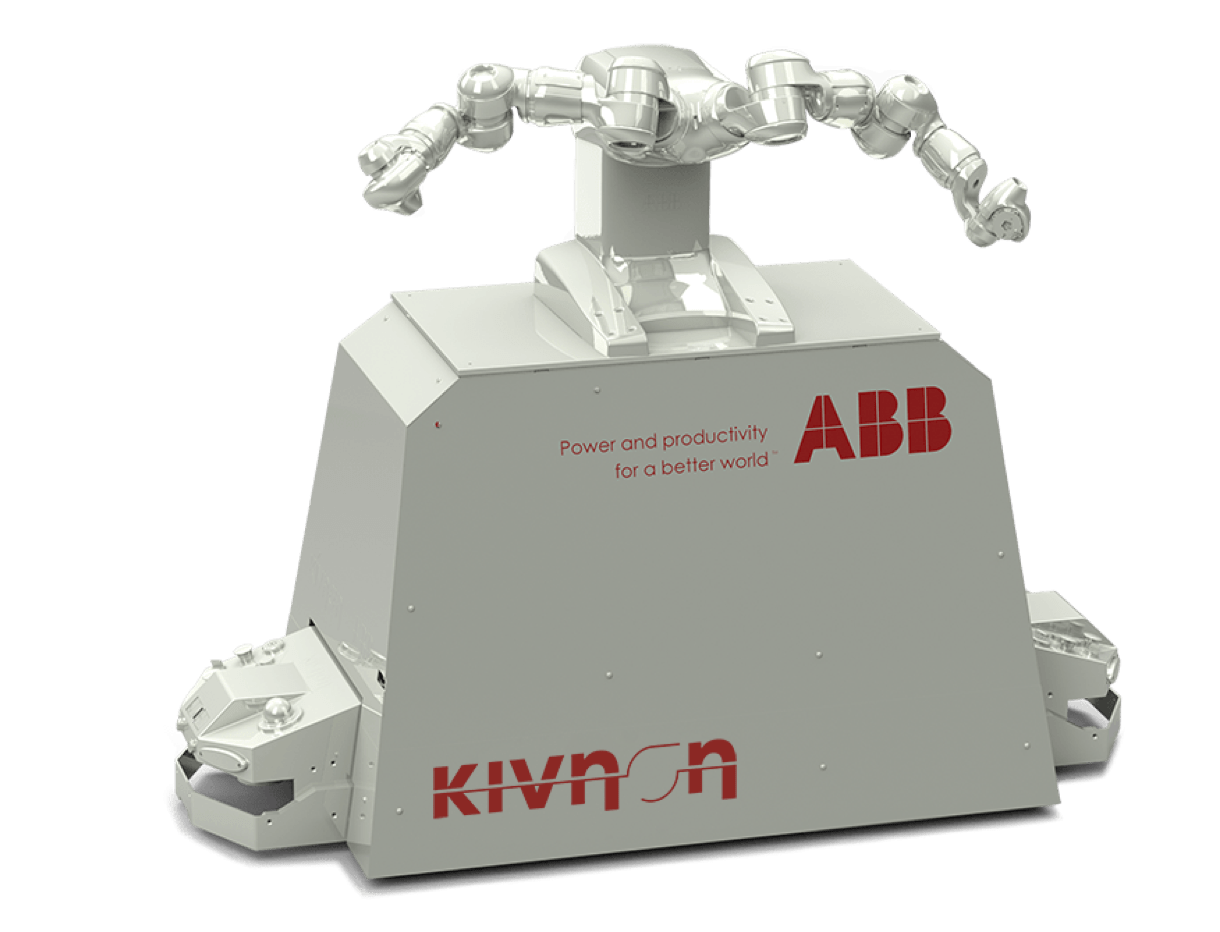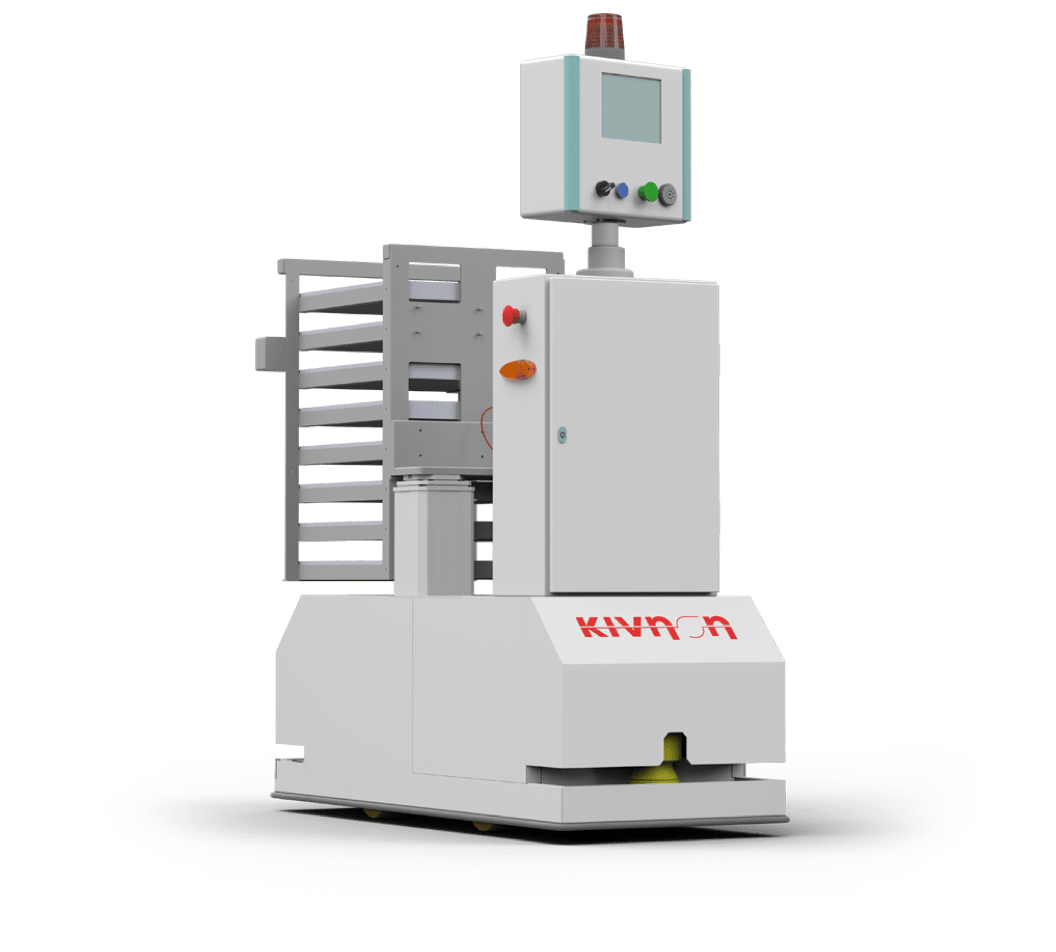 Designed especially for clean rooms
Based on a two-way K11 model, this AGV/AMR has been developed especially for clean rooms in the pharmaceutical industry.
Includes a lifting system with trays to create an ergonomic working height for the operator
Easy interaction for the user with the system using the touch screen
The first AGV/AMR with artificial vision that obeys hand signals
The AGV/AMR Kivnon Vision is controlled with a simple hand or arm movement. This mobile robot uses artificial vision to view its environment, receive orders and set its speed and trajectory, all while following the operator's movements.
Completely natural interaction with the AGV/AMR
Single device necessary to control the work process
New options in the picking process at a production plant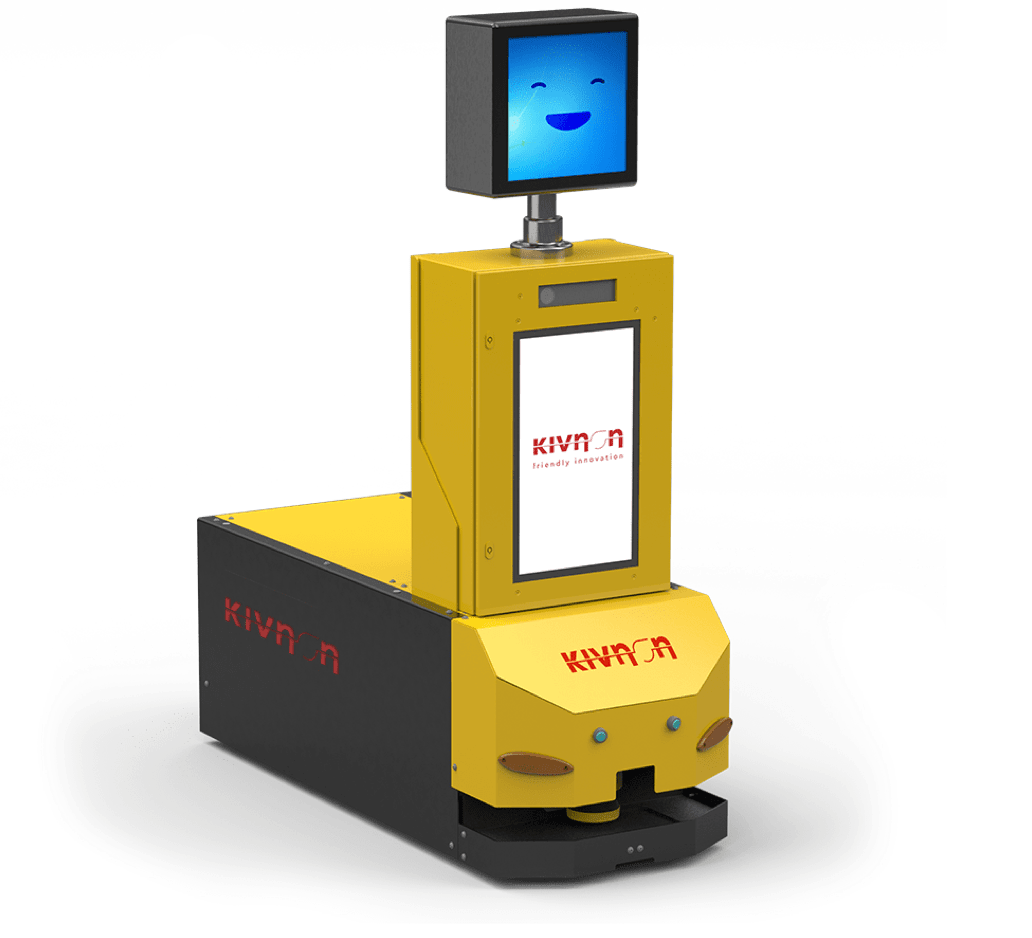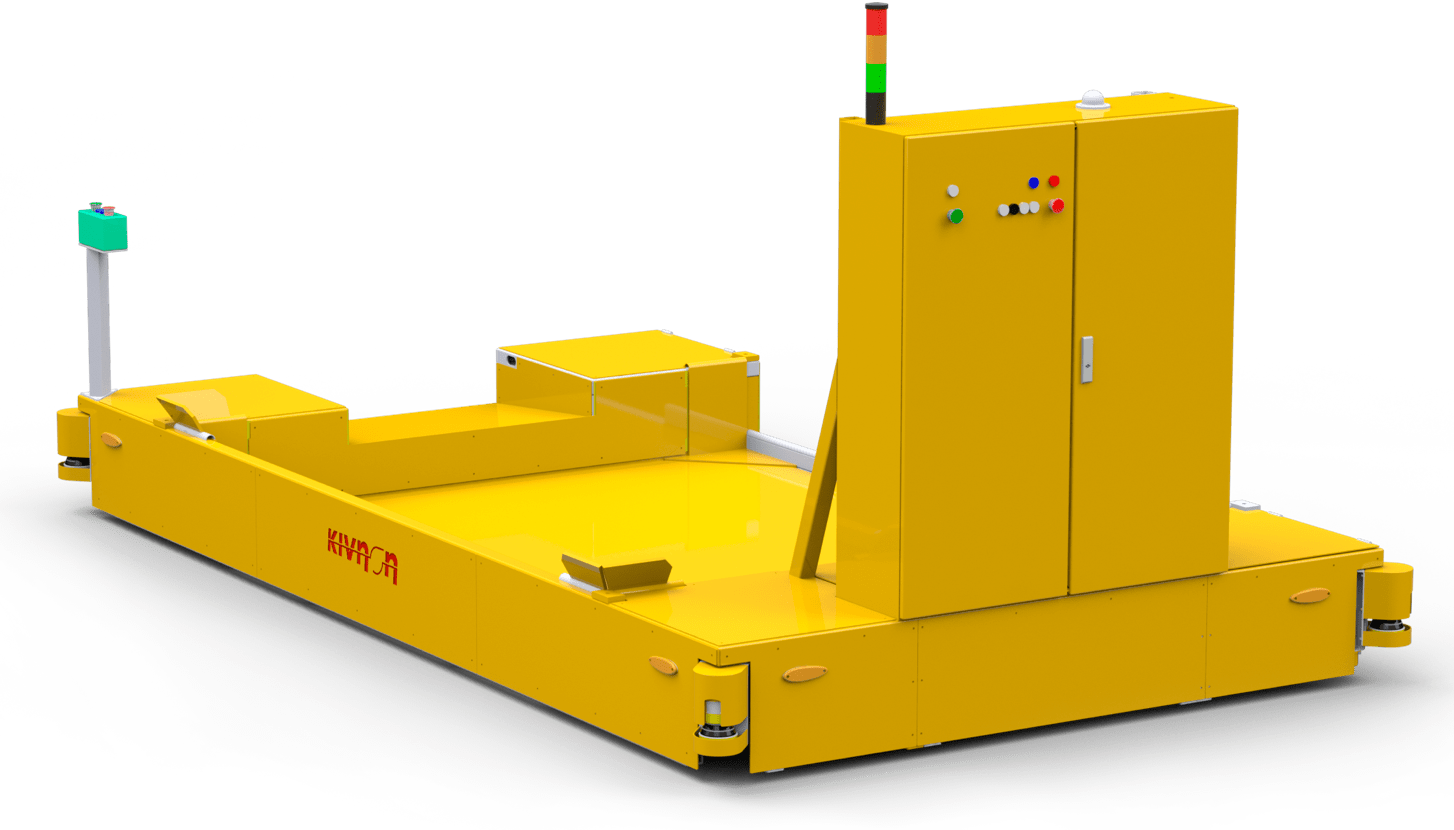 The solution for large loads
The AGV/AMR Kivnon K40 is a large, omnidirectional vehicle designed to transport large loads on board the vehicle.
Option of transporting loads in different formats and sizes
Use for different load types (containers, car axis or engines, full pallets, etc.)
Check out our full range of AGVs/AMRs