---
NEWS | BY KIVNON
Cost-effective AGV automation solutions
---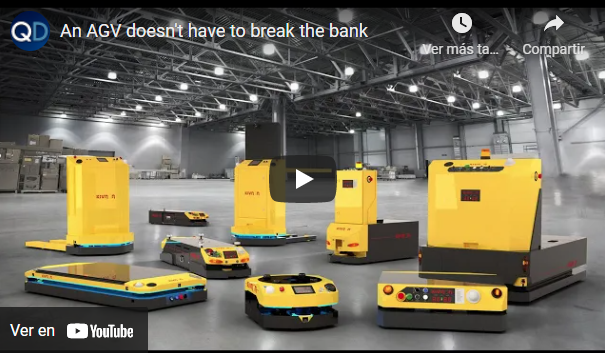 Mike Kotzian, Managing Director of Kivnon USA, was a recent guest on Quality Digest Live podcast hosted by Dirk Dusharme who also serves as editor of Quality Digest magazine.  Kotzian shared cost-effective mobile robotic solutions for factory floors, warehouses, and distribution centres to handle materials from storage to production lines.  He addressed the importance of inventory management. Watch the full video podcast interview here.
Kotzian noted, "As the capabilities of automated guided vehicles expand, people may be overthinking AGV ownership. For many smaller companies, there are cost-effective AGV automation solutions that will work for them."  Kotzian brings two decades of experience in the AGV industry in various roles. He has a special interest in the history and evolution of the AGV with a passionate look to the future."
Quality Digest magazine and Quality Digest Live presents all facets of quality, including metrology, Six Sigma, lean, inspection, testing, SPC, software, and international standards. Quality Digest offers more editorial coverage of these standards than any other quality magazine or website.